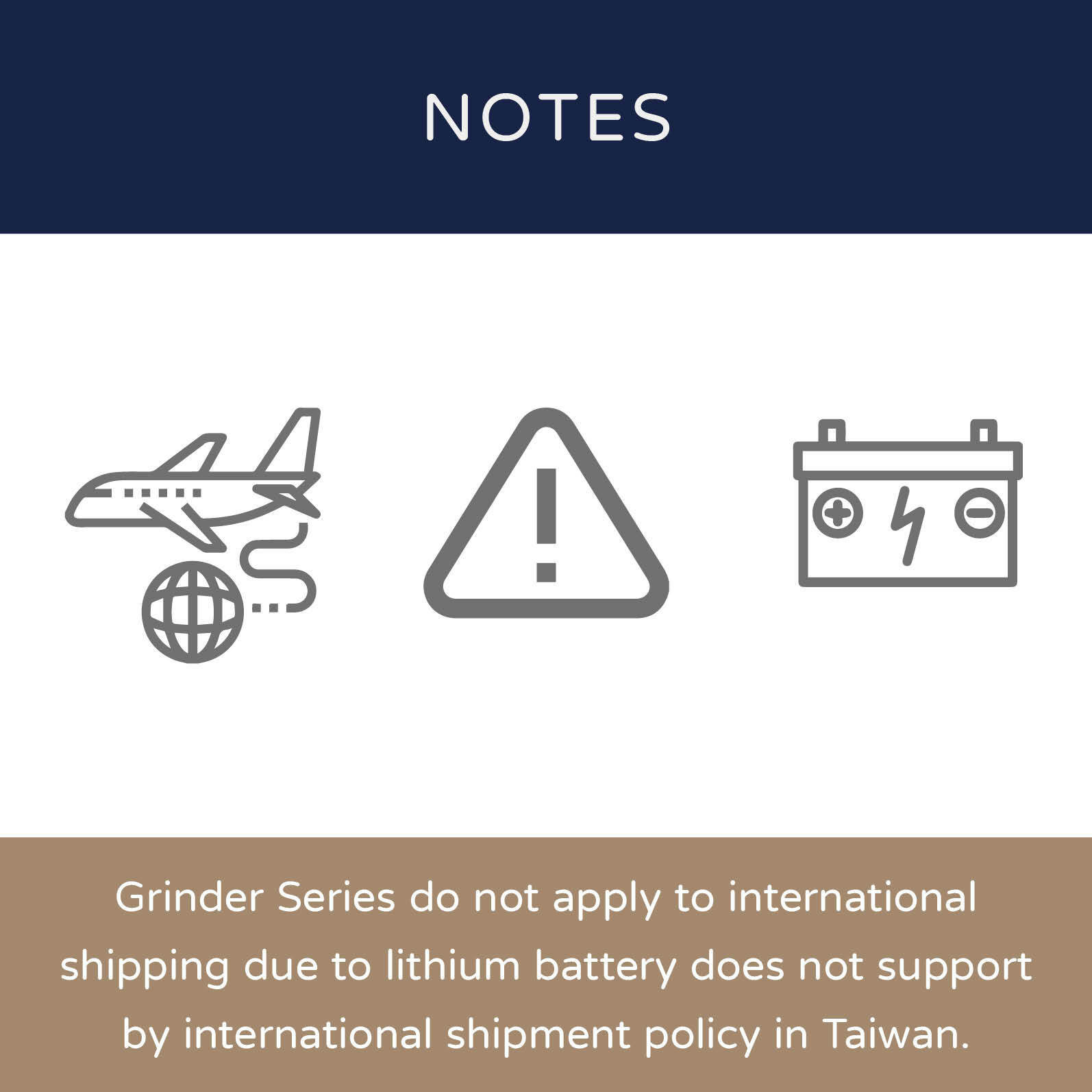 Notes:

International Shipping Policy
The above shipping fee exclude tax, buyers will responsible for the additional tax fee.
The country that already has area distributors will not include in the international shipping policy (Japan, China, Vietnam, Philippines, Saudi Arabia).
The international shipping policy does not accept oversea returns for any reason other than the defected product or a mis-shipment. In case of any damage incurred in transit, oceanrich.tw will be in direct contact with the carrier to resolve the issue as quickly as possible.
Warranty policy only applies in Taiwan region.
All of the coffee grinder products cannot be shipped overseas due to the lithium battery safety regulations.
Please be sure you have carefully read through these terms and conditions before completing your purchase.